04.06.2022 Ellen & Rene from Germany, civil wedding on the beach near Rethymnon
Perfect-Wedding – the name says it all.
If there is an increase for perfect, then it would definitely be the better description for our dream wedding on 04.06.2022 in Crete.
After we had to cancel 5 wedding dates, including on Curacao, due to Corona, we dared to try again. This time on our favorite island of Crete.
We contacted several wedding planners, but after a very pleasant phone call with Lissi it was clear that we would entrust Lissi with our dream wedding.
From the 1st minute, we felt very well taken care of by Lissi. She works extremely professionally, but still puts her whole heart into it. She left no wish unconsidered and really gave everything so that the wedding went exactly as we imagined.
We felt extremely well taken care of at all times and sure with Lisi that everything would work out exactly as we imagined.
Then came our day and it became - thanks to Lissi - our most beautiful day! It was our absolute dream wedding! Every detail was right and everything was lovingly planned and accompanied by Lissi.
A great woman with a lot of experience, professionalism and above all a big heart.
In retrospect, we are happy that the other appointments did not work out. We are sure that we would not have experienced our dream wedding anywhere else.
Lissi is more than perfect and at the same time very warm and empathetic. This combination is not found everywhere. We can therefore wholeheartedly recommend Lissi and advise anyone who wants to get married in Crete to put themselves in the hands of Lissi with confidence. The result is definitely a personal dream wedding!
Ellen & René Handke

06.06.2022 Carmen & Heiko from Germany, Symbolic wedding on the beach near Rethymnon
If you want to experience a relaxed and dreamlike wedding, Lissi is the right place for you.
Many different fantastic wedding venues, everything was well planned !!!
Photographer, food, decoration and various tips, you get the all-round carefree package !!
Thank you for a wonderful day.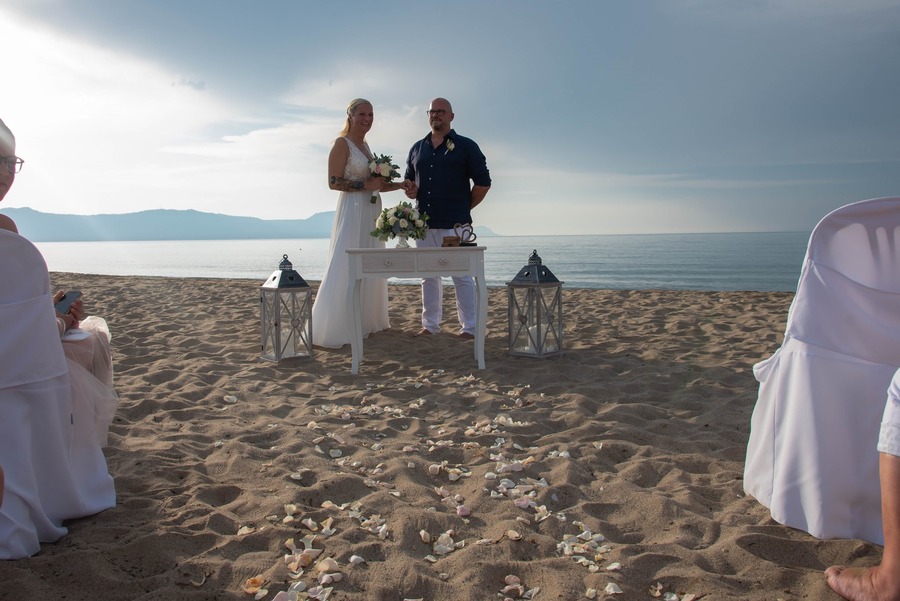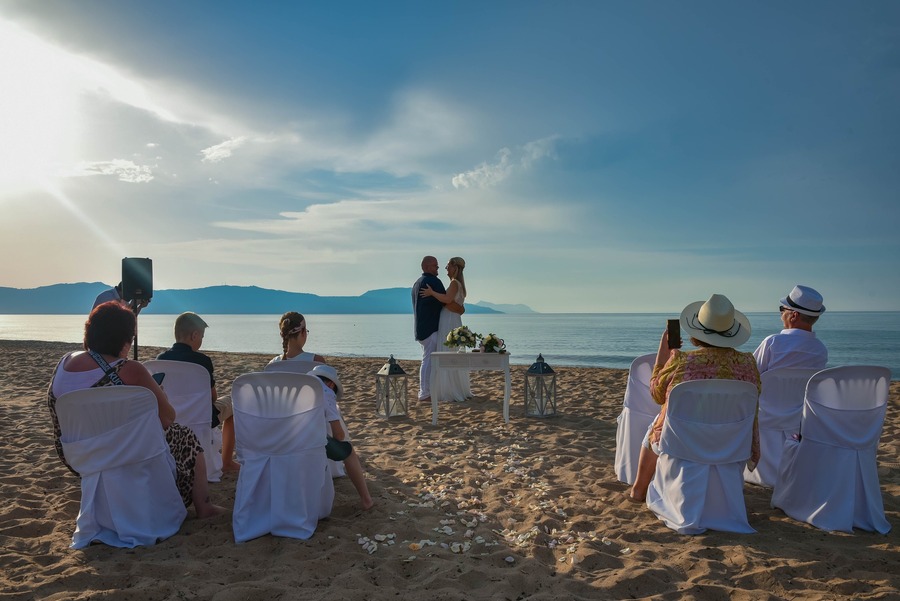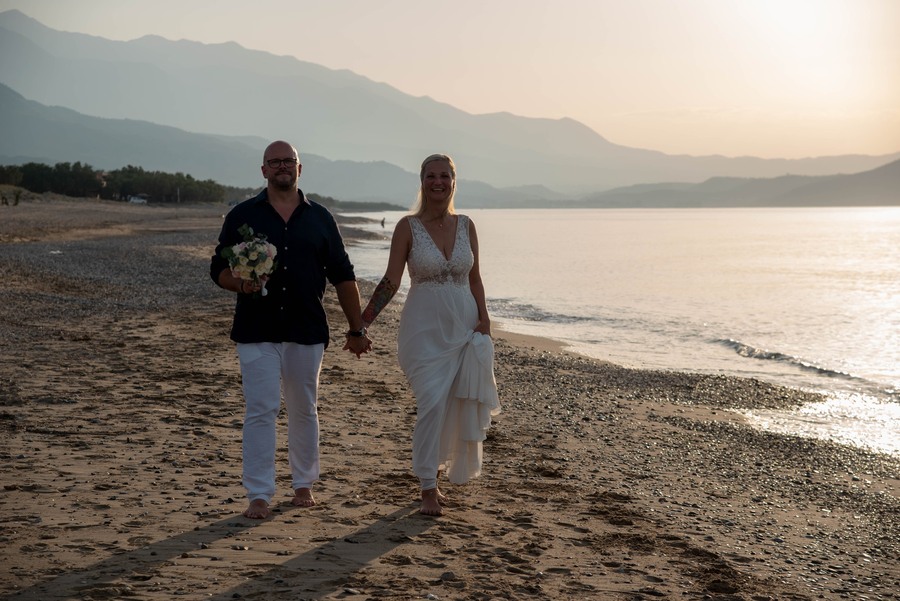 17.06.2022 Johanna & Martin from Austria, Symbolic wedding on the beach
We were completely satisfied. Lissi and Georg are very sympathetic and have looked after us well from the beginning. The choice of location, the singer, the photographer, the stylist, the food, the cake, the decoration, the free wedding ceremony... Everything was well organized! We like to think back to our wedding!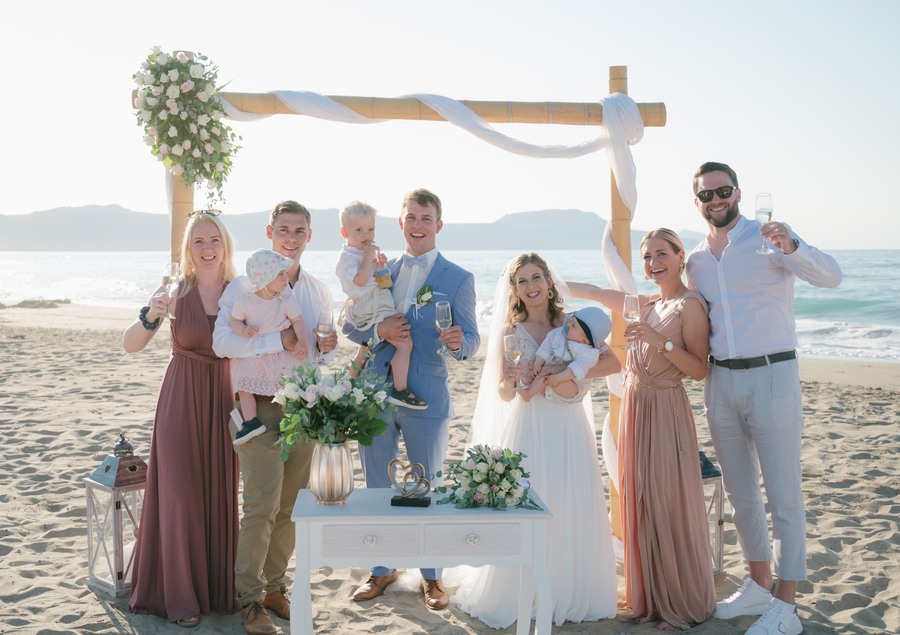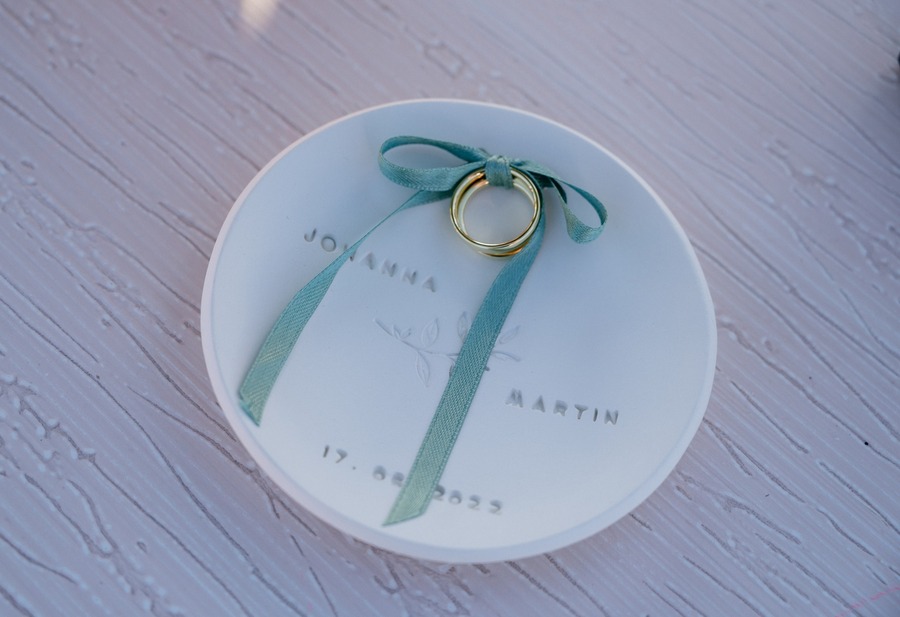 24.06.2022 Susi & Marco from Germany, Symbolic wedding near Rethymnon
Dear Lissi, dear Georg,
We would like to take this opportunity to say thank you for an unforgettable day that has only become so wonderful and unique because of you. Lissi, from the 1st phone call we had a very good feeling. You always gave us good advice right from the start, responded to our wishes and always implemented our ideas quickly and easily, even if they were sometimes very special, you were even able to organize a donkey. On such a unique day in life, it is important that when you say yes to each other in a foreign country, you have people at your side who not only take over the planning and then the implementation, but in the best case also incorporate as much emotion and warmth as you did. Georg, you accompanied us so wonderfully through our wedding ceremony and guided us through the ceremony with ease, thank you very much for that.
Finally, we want to encourage all those who are thinking about getting married in Crete, nothing can happen with Lissi and Georg at your side. Everything you imagine is surpassed. The two are loving, warm and professional, you can fully rely on them. We have taken them into our hearts and would recommend them without reservation.
Thank you both for this unforgettable, unique day !! Not only for us, but also for our family and friends it was a wonderful, unforgettable experience that we would repeat at any time with you at our side.
All the best to you
Susi and Marco

28.07.2022 Jessy & Mario from Germany, Symbolic wedding on the beach near Rethymnon
The long search for a wedding planner was worth it, from the first telephone contact to the first meeting we felt very comfortable. Her kind and warm nature convinced us right from the start. During the entire preparation and planning, Lissi was at our side via WhatsApp and always kept us up to date.
All our wishes for the location, the choice of decoration and flowers were perfectly implemented.
It was our symbolic dream wedding for the 10th wedding anniversary and we are infinitely grateful that we chose "Perfect Wedding".
Thanks a million to Lissi & Georg, you are wonderful.
Jessy & Mario from Magdeburg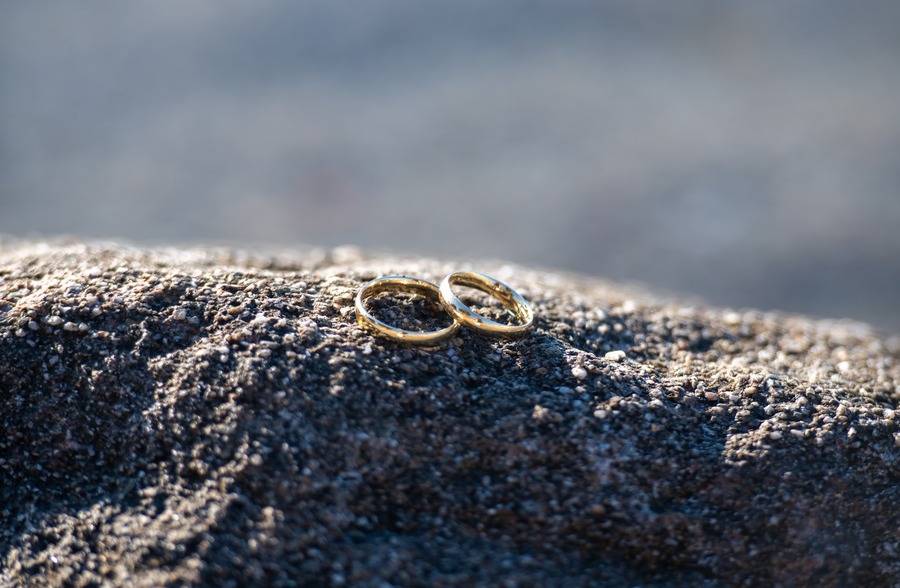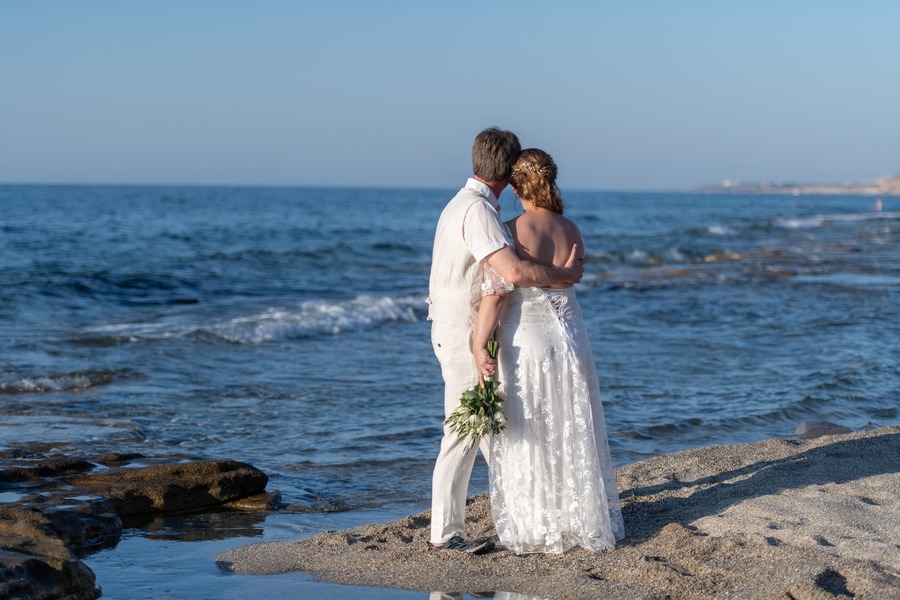 04.08.2022 Luisa & Steffen from Germany, Symbolic wedding on the beach
We had decided a long time ago to get married in Crete and were looking for a suitable wedding planner to make our dreams come true.
In you Lissi we found the perfect planner. From the very first phone call, you were very sympathetic to us and we immediately had the feeling that we could rely on you.
We were impressed by your professionalism, your accuracy, your language skills and your perfectionism.
You have more than exceeded our ideas and wishes from the location, to the flower decorations, to the live music, the catering, the fireworks and much more.
You made our big day the most beautiful day of our lives. We have fond memories of this day and would like to experience it again in exactly the same way.
We thank you and Georg for this unforgettable time. You are such warm people and look forward to seeing you again on the beautiful island of Crete.
Best wishes
Luisa & Steffen

17.08.2022 Elisabeth & Wolfgang from Austria, Civil wedding ceremony on the beach near Rethymnon
Dear Lissi & dear Georg,
A huge thank you to both of you for the great organization of our dream wedding. Everything worked out great from the very first moment.
After our first phone call, it was immediately clear THAT and NO other.
It was a small wedding, but Lissi didn't even have five months to take care of everything and made last-minute changes.
They radiated a very calm manner from the beginning, and gave us the feeling of security.
From the organization, translation of the documents to the location, everything was problem-free.
Of course, she also had good experiences with a stylist and florist, and was able to recommend them to us.
Should problems arise, she is always available and offers great and quick solutions.
We were very satisfied and hope to see you both again soon.
Without you we would not have been able to make our day so wonderful.
Many greetings from us in Austria.
Elisabeth & Wolfgang

24.08.2022 Caro & Silvio from Austria, Civil wedding on the beach near Rethymnon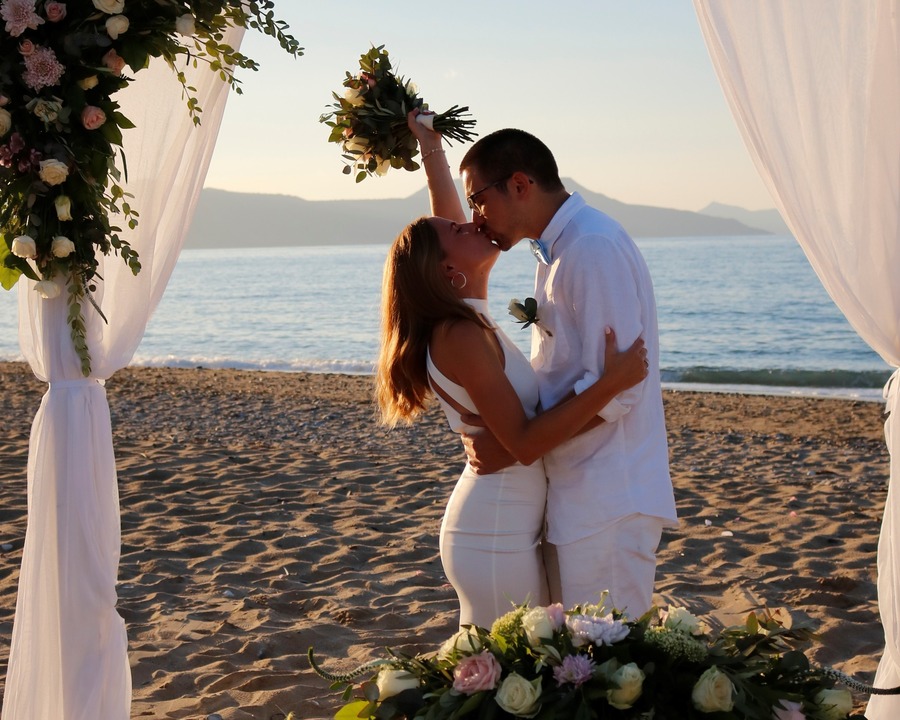 05.09.2022 Laura & Jan from Germany, Civil wedding in Georgioupolis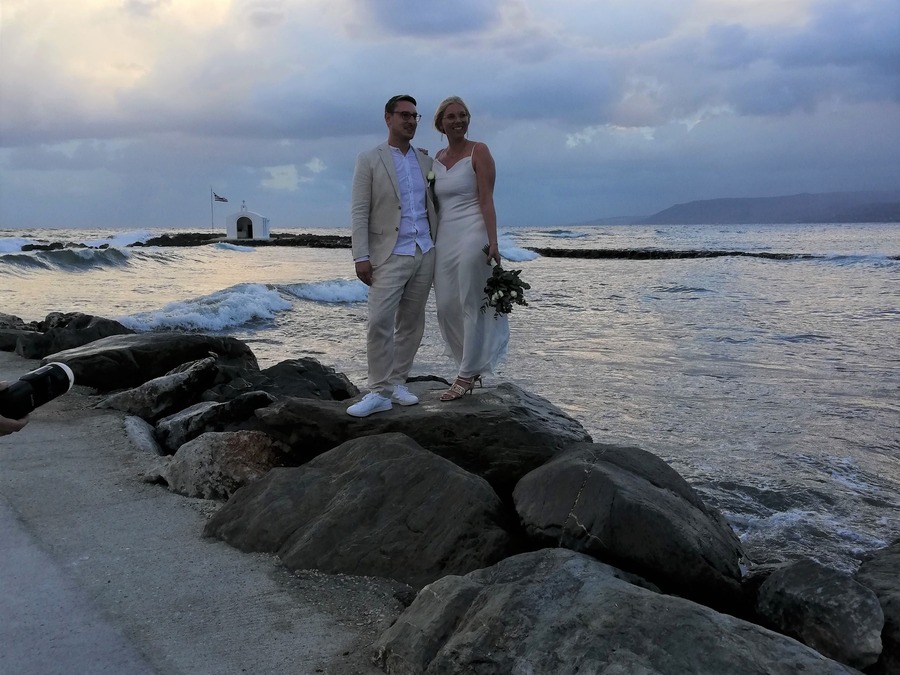 08.09.2022 Jasmin & Marco from Germany, Civil wedding in Santorini
Dear Lissi,
We would like to thank you once again for the wonderful wedding.
During our first phone call, we felt very comfortable and in the right place due to your open and cordial manner, so that it was clear to us afterwards that we wanted to commission you to plan and carry out our wedding.
You were always available for questions and thanks to your competent advice, the targeted tips and your experience, the organization of the required documents, as well as the arrangement of the location and also the accommodation, was easy.
The first personal meeting on Santorini was also very harmonious and characterized by the feeling that you would have known each other forever.
Even on our big day, you paid meticulous attention to every little thing, because the day should be perfect and unforgettable.
So you made our wedding our dream wedding and of course unforgettable, so it's almost sad that this one day in your life is over.
We wish you and of course Georg all the best and the best from the bottom of our hearts and say once again from the bottom of our hearts thank you very much for everything and the unforgettable dream wedding.
Best regards, Jasmin & Marco

17.09.2022 Jenny & Stefan from Germany, Civil wedding at the church in Gerani near Rethymnon
"We found Lissi and Georg over the internet when we were looking for a wedding planner for our dream wedding in Crete. And where do you start... From the very first very warm phone call, we immediately had the feeling: this fits. Without many explanations, we had the impression that Lissi has a clear idea of what we want. One would think that communication was not always easy due to the distance. However, the opposite was true. Lissi was available at all times via various communication channels and always answered promptly. She is absolutely reliable, always had an open ear for every new idea and, above all, knows her way around the site very well. Thanks to her many years of experience, she was also able to recommend various service providers with whom the cooperation went absolutely smoothly, be it the translator, the florist, the location of the celebration, the car rental agency or anything else. Since there were so many surprises planned for our day on the part of family and friends, it was certainly not always easy to coordinate everything and keep it secret. But here, too, she showed absolute secrecy, until the end we suspected absolutely nothing. Our self-written words to each other, which were recited by Georg, will always be remembered.
We could not have imagined a better support in the realization of our wedding and are infinitely grateful to Lissi and Georg for helping to make the most beautiful day in our lives so unforgettable. We would even say that it goes far beyond a mere service relationship and that a friendship has also developed on a human level. You can tell how much passion and commitment Lissi and Georg put into their work. Even in retrospect, communication is absolutely smooth and fast. From the bottom of our hearts, we can recommend them without reservation."
It feels like so long ago and yet only 2 1/2 months
We hope you are safe and sound in Germany in the meantime and enjoy the first Christmas markets with mulled wine and a real bratwurst
Greetings,
Jenny and Stefan

20.09.2022 Laura & Robert from Germany, Civil wedding on the beach near Rethymnon
We tied the knot on the beach of the beautiful island of Crete.
Without the dedication and efforts of our wedding planner Lissi, this wedding could not have taken place.
We are infinitely grateful that we had her by our side and would choose her again and again.
She supported us not only with the planning and organization, but also with the whole bureaucracy.
We felt super comfortable and in good hands right from the start.
Lissi was very empathetic, took care of everything, listened and took care immediately.
Thank you very much for your commitment, dear Lissi. Thanks to you, we had the wedding we've always dreamed of!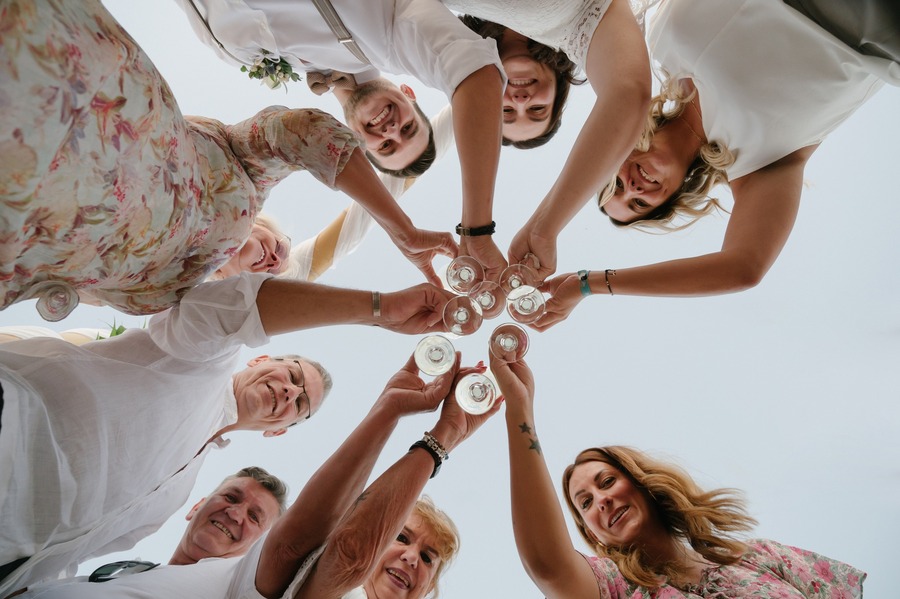 02.10.2022 Martina & Martin from Germany, Symbolic wedding in Santorini
Since the moment we happened to watch Lissi having a glass of wine on the beach of Crete at a dream wedding she had organized, it was clear to us that she would have to become our wedding planner one day. Her passion, dedication and perfection, with which she really took care of everything, were unique! Not surprisingly, the first meeting that evening (through her partner Georg, who lovingly supports her in everything) was immediately indescribably warm and friendly.
A year later, the time had come for us. From the first phone call with her to plan our own wedding, we immediately felt that we were in perfect hands with her. Without exception, all their communication is extremely endearing, uncomplicated and at the same time focused on the open points. To this day (2 months after the wedding) we always receive answers immediately - no matter on which channel. Even on site, she was always and everywhere 100% reliable and highly professional. And Georg also enriched our wedding with his amazing magic skills - thanks again for that!
All in all, we were just completely happy with Lissi - starting with the perfect organization, her good contacts and experiences on site, her ideas, her sensitive response to all our wishes and ideas to her human cordiality.
She organized the happiest and most beautiful day of our love for us.
Thank you very much for saying Martina & Martin