Your wedding should be as unique as your love!
Trust us and let us plan your special day on Crete or Santorini. Perfect Wedding guarantees you an unforgettable event.
Crete - the pearl of the Mediterranean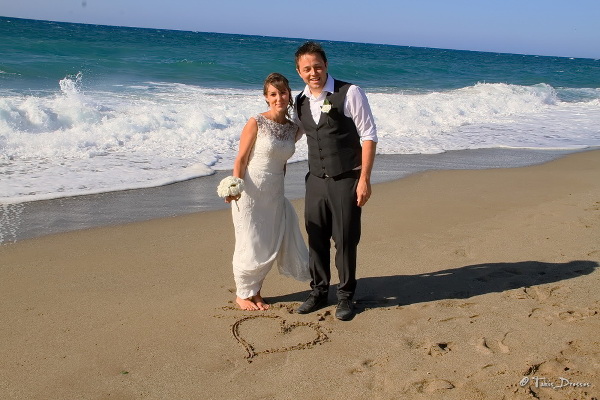 Birthplace of Zeus, this island of myth is the largest and southern most island of Greece will meet your every wish. The amazing mountainous landscape reaches right down to crystal clear blue sea and to some of the most stunning beaches and romantic quiet coves. Throughout the island are silver gleaming olive groves and a wonderful aroma of lemon and orange blossoms as well as a wide variety of herbs and colorful flowers.
Santorini – the paradise in the Aegean Sea
This magical island is located in the area of Cyclades and is surely one of the most romantic and beautiful islands in the whole world. Steep rugged crater walls sloping down to the sea; inviting lava sand beaches. So picturesque are the snow-white houses with blue rooftops in narrow crooked lanes. Every bride and groom dream of a Perfect Wedding and we are certain that a wedding in Crete or Santorini are the ideal destinations.
We guarantee your wedding to be an unforgettable day full of romance so carefully created so that it be unique andexclusive and more importantly without stress. No matter how elaborate or simple the occasion let us take care of all the fine details and organization to make your dream come true!
More and more couples in love choose Greece with it's amazing sun, sea and exquisite shores.