Below you will find a few suggestions for the location, although Santorini has more to offer. All details and the menu can be arranged according to your wishes.
taverna / restaurant
Located at the entrance to the village. A family run restaurant specialising in arranging Wedding menus, excels in excellent service and quality preparing delicious fresh Greek specialities..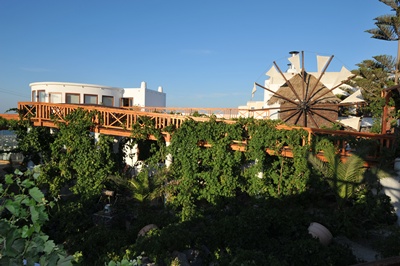 restaurant
Located on the beach with marvellous views of the Aegean Sea. Here you can experience the delights of Greek & International Cuisine.